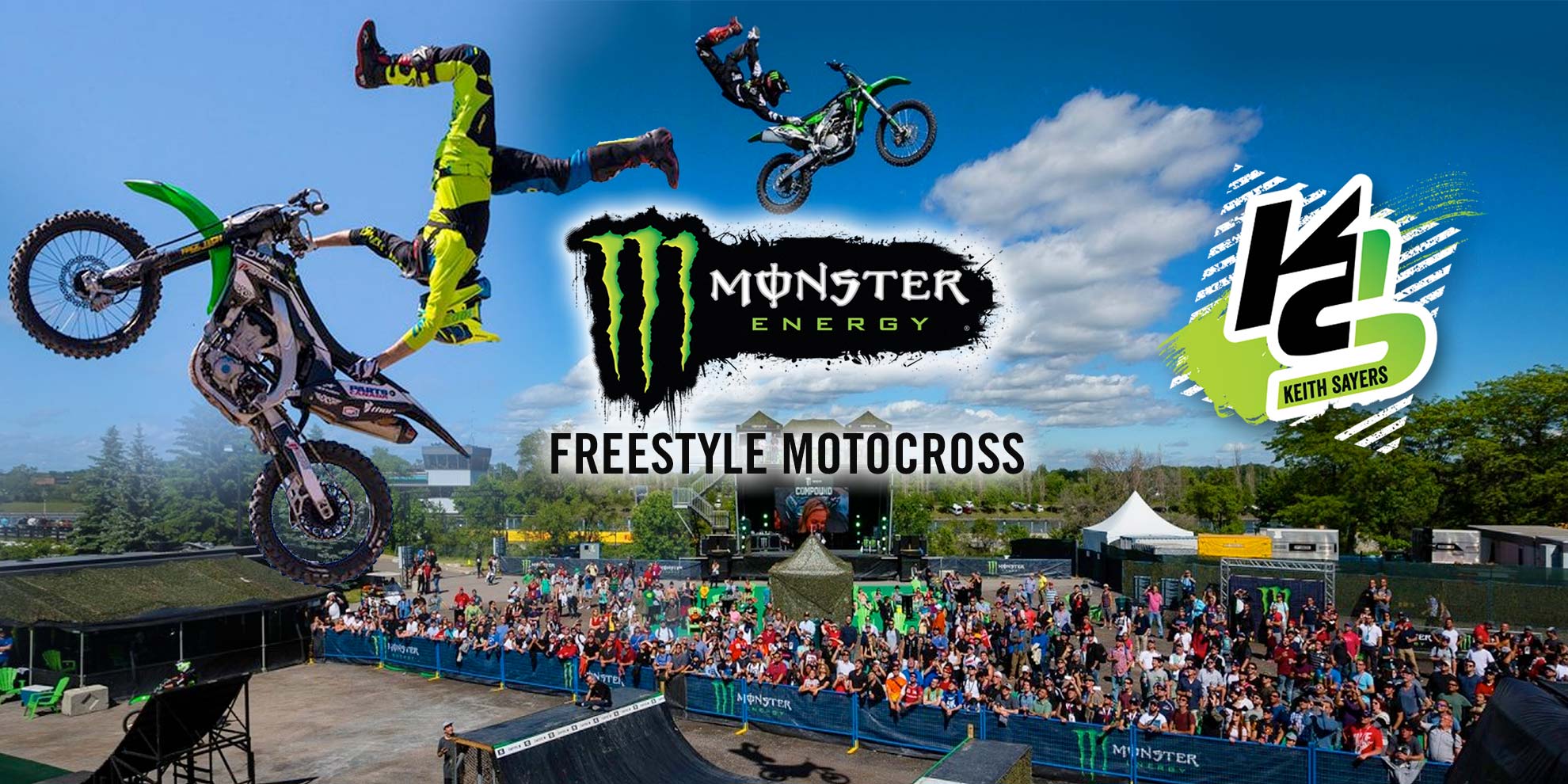 Monster Energy – Keith Sayers Freestyle Motocross

Check out the Monster Energy Keith Sayers KSFMX team flying through the air, performing their death defying motocross tricks like the "Kiss of Death" and "Cliffhanger" 35' in the air over a 75' gap.
In 1995, at the age of 12, Keith started racing motocross which led him to three Montana state motocross championships. From there, Keith put in the time to advance himself in racing but found that Montana was a difficult area to become noticed. Finding new inspiration in 1997, Keith started performing freestyle motocross demos during race intermissions. He caught on quickly, and in 2002 at the Unleash the Freaks tour, Keith was introduced to Steve Miller from SCS Racing. The following year he did his first ever freestyle motocross show in his home town and it seemed as if Keith had what it takes to make it in FMX. Keith has also taken over the ramp building, which includes building
every ramp for the ESPN Winter X Games.