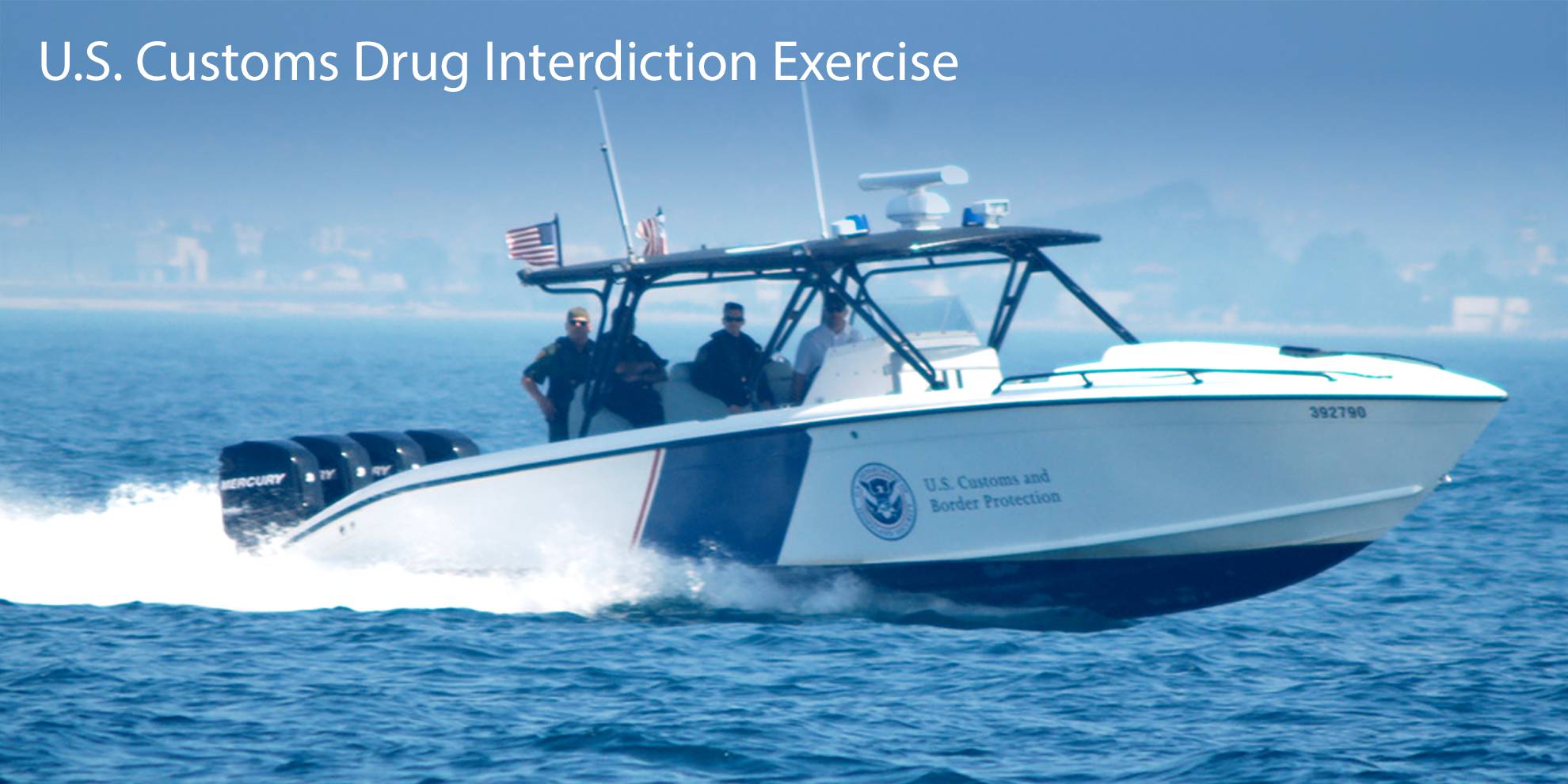 US Customs Drug Interdiction Demonstration
The U.S. Customs and Border Patrol perform an interdiction demonstration in the air and in the water. The interdiction demonstration showcases the planned attack used to surveil and take down a drug trafficking crew aboard a boat using aircraft and watercraft in a strategic operation. The success of this exercise allows spectators to see the precision and accuracy that U.S. Customs and Border Patrol uses to stop illegal immigrant and drug vessels on the ocean.
Marine interdiction agents within CBP's Air and Marine Operations (AMO)use the Coastal Inter-ceptor Vessel (CIV) in coastal waters to combat maritime smuggling and defend the waterways along our nation's borders from acts of terrorism. With its advanced hull design, safety equipment and electronics, the CIV provides marine interdiction agents with the protection, mobility, and relia-bility to intercept and apprehend maritime smug-glers. The CIV crew work together with AMO's aviation assets and other federal, state, and local law en-forcement entities to accomplish the homeland security mission.