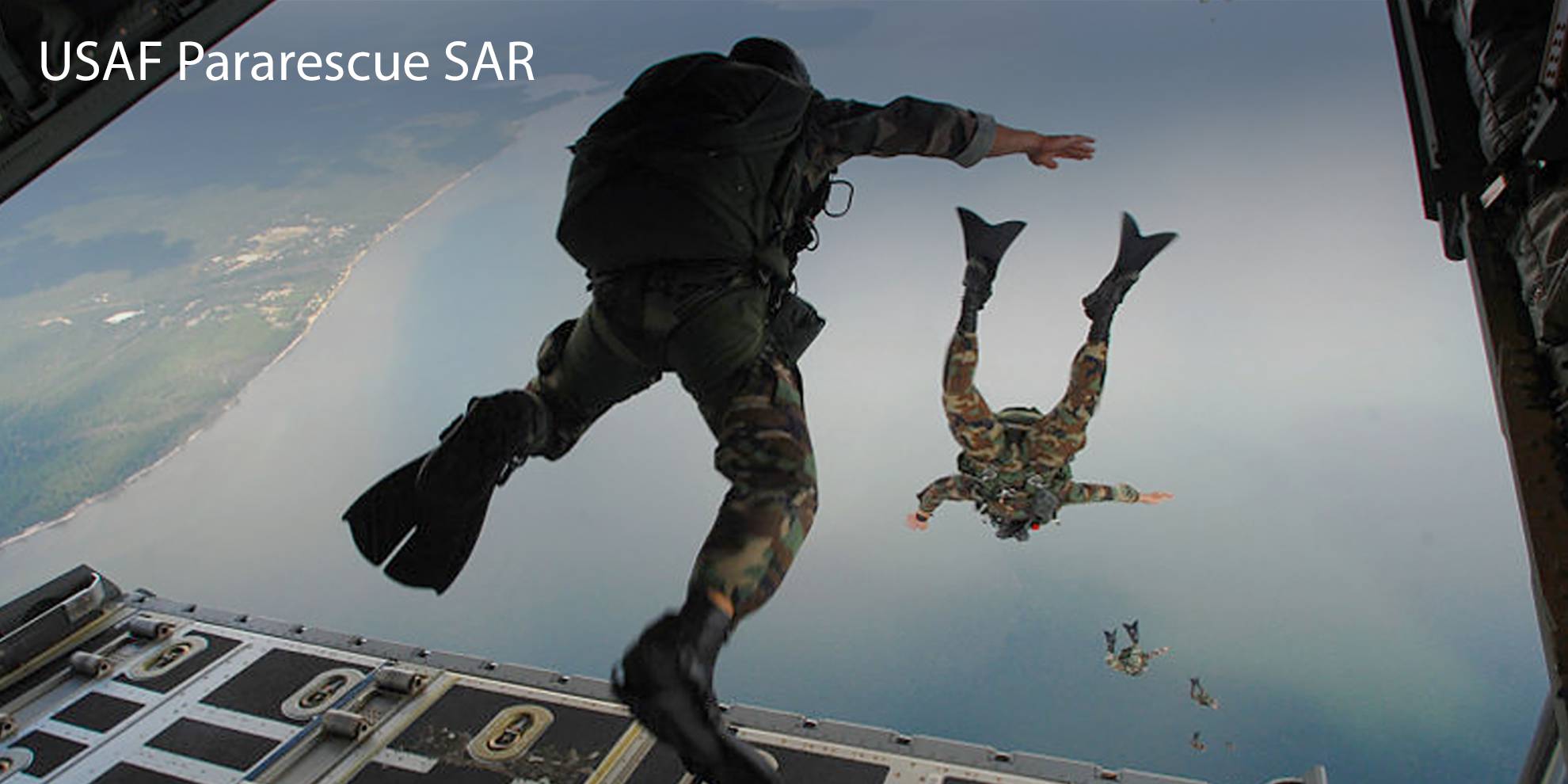 USAF Para-rescue Demonstration SAR
Pararescue teams assault, secure, and dominate the rescue objective area utilizing any available DoD or Allied, air, land, or sea asset. Their qualifications and capabilities are extensive. All PJs are qualified experts in Advanced Weapons and Small Unit Tactics, Airborne and Military Free Fall, both High Altitude Low Opening (HALO) and High Altitude High Opening (HAHO) parachute operations, Combat Divers, High Angle/Confined Space Rescue operations, Small Boat/Vehicle Craft utilization, Rescue Swimmers, and Battlefield Trauma/Paramedics.
All PJs can jump in with extrication devices to remove war fighters or civilians trapped in wreckage or collapsed structures. PJs also use the latest subsurface technology to locate and recover submerged equipment or personnel.